Jo Anna Van Thuyne
Writer, Director, Producer
"Mezza Morta"
Jo Anna Van Thuyne is an actor, comedian, and filmmaker from Philadelphia. She graduated from LaSalle University and is the host of the podcast, Apocalypse…Now? 
Jo Anna produced, wrote, and starred in the comedy news series, Lampoonery News, which was broadcast on the Philadelphia cable access channel, LaSalle TV. She acted as Associate Producer for ShadowBox Pictures where she helped produce a number of television commercials. She also served as a Production Assistant on many independent features including Stuart Connely's The Suspect. She produced the web series, Creepy Basement on the Scrapple TV YouTube Channel, and is of the producers and stars of the horror film, American Exorcist. 
Jo Anna managed and performed in a number of infamous Philadelphia based haunted houses like The Bates Motel and Haunted Hayride and Eastern State Pennitetury's Terror Behind The Walls.
Jo Anna moved to New York in 2016 and completed the core curriculum at the Upright Citizens Brigade Training Center in New York City. She was accepted into the Advanced Program and also trained with Penny Templeton of The Penny Templeton Studio.
After two years of inspiration through education, Jo Anna wrote Mezza Morta as a culmination of all of the skills she has learned over the past decade. Mezza Morta, written, produced, and starring Jo Anna Van Thuyne…is also her directorial debut.
David Bluvband
"Dr. Romanov"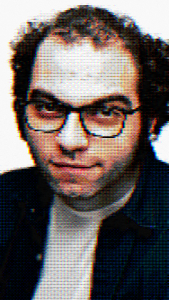 David Bluvband is a comedian/filmmaker born and raised in NYC. He started studying improv and sketch at the Upright Citizens Brigade theater in NY in 2006, and has been performing there ever since. He graduated from New York Film Academy's acting conservatory in 2009.
David has performed stand-up and improv all over the country, and you can see him every Saturday night performing on the UCB house improv team GOAT, as well as many other shows.
David is best known for playing the Human Fish on TruTV's The Chris Gethard Show and for playing Virgil on the Emmy award-winning series The Marvelous Mrs.Maisel on Amazon. His other TV credits include The Detour, Difficult People, Broad City, and The Late Show with Stephen Colbert.
Nick Probst
"Dr. Petrov"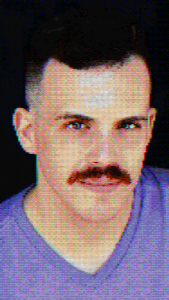 Nick Probst is an actor, writer, comedian, and improviser who is originally from Wichita, Kansas and now lives in Jersey City! He has dabbled in just about everything in an attempt to be good at least one thing, but for money, he's a Production Assistant in the Media office at the Metropolitan Opera, the Tech Director at J City Theater in Jersey City, and a House Manager at UCB Hell's Kitchen. Nick has many tattoos and can ride his bike real fast. Much love to his fiancé Kyle and their Darling Boys: Oliver, Debris, and Skinny Jasper!
Janay Bates
"Zoe"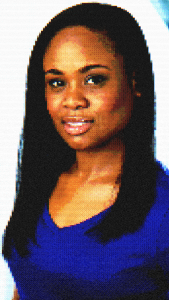 Janay is an actor from New York City and studies improv at the Upright Citizens Brigade Theatre.  Janay performs in a monthly show with her sketch team, Gary from HR, at the Magnet Theater. She takes pride in being a Villanova University alum and hopes the Men's Basketball team wins the Big East Championship for the next decade. Her favorite pastimes include eating SOFT baked chocolate chip cookies, boxing for FUN, shopping ONLINE ONLY, and showing her brothers up on the basketball court!
Alexa Friedman
"Anita"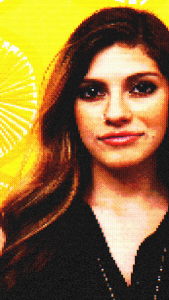 Alexa Friedman is a comedian, actor and writer. She performs all around New York City with the improv teams Plastic Bones, Ghost Clique, Zero Mutual Friends and Slurp. After completing the Sketch Writing and Improv core programs at the Upright Citizen's Brigade, Friedman is currently a student in UBC's Improv Academy.